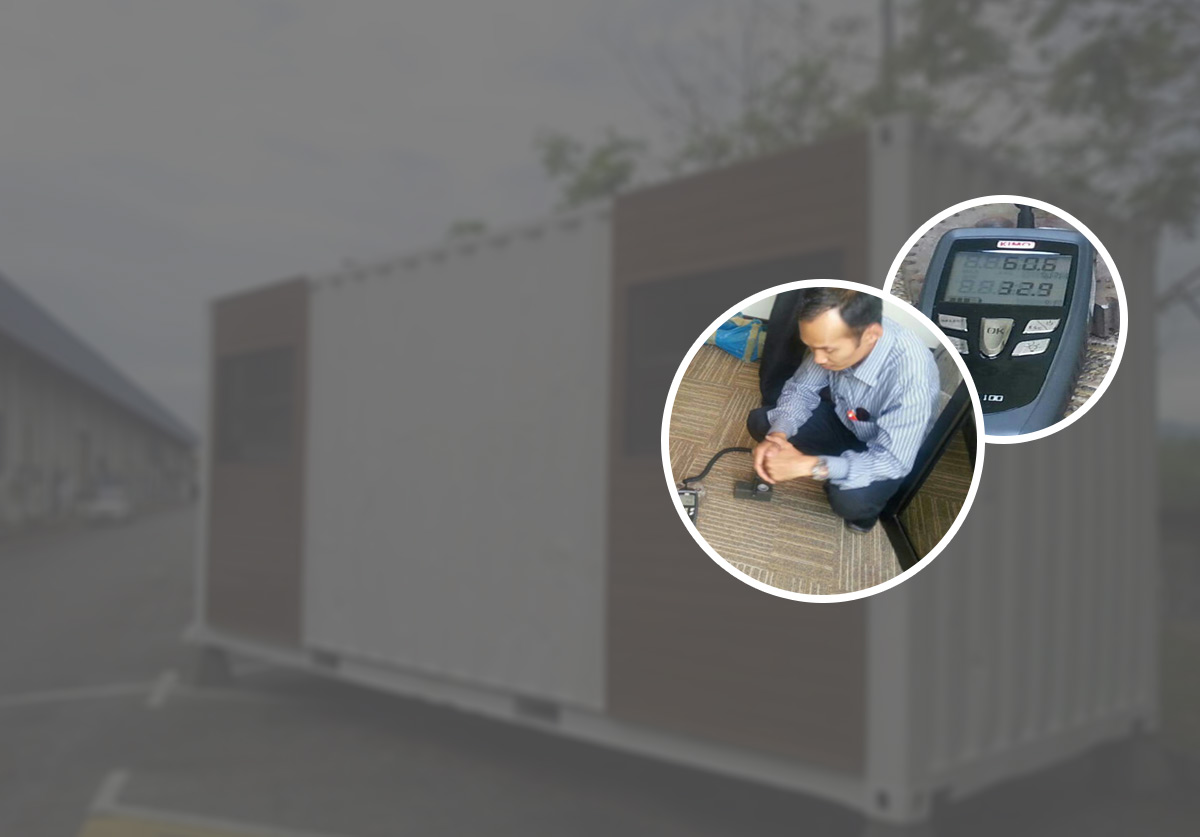 Primer-X Coating has been tested and proven reducing the temperature
An untreated container (internal temperature) was at 37 to 38 degree. Primer-X has reduced significantly to 26 to 30 degree celcius which in comfort temperature was at 24-26 degree. With high 'R' value, less energy will be used to cool the unit. Means lower power consumption.
A PROTOTYPE WAS  MADE SUCCESSFULLY COMPLETED & TESTED.
CUSTOMISED TO SUIT WITH OUR LOCAL TROPICAL CLIMATE
Untreated Container: 37 to 38 degree Celsius constant

( Internal temperature )

Our product : 26 to 30 degree Celsius

( natural ventilated )

Comfort room temperature : 24-26 degree Celsius.

High 'R' value.

Less energy usage for cooling : less power consumption.